ABOUT THE CONFERENCE
The Asian Council of Science Editors (ACSE) hosted its 7th Annual Conference, on Saturday, August 21, 2021, virtually (via Zoom Meeting App), where top-notch industry & academic experts shared their knowledge, new initiatives and openly discuss the predictions, challenges, and opportunities facing the pandemic driven landscape of the scholarly publishing industry of Asia in a friendly environment.
Like every year the organizing committee focuses on the most burning issues, challenges of the Asian Publishing Industry and brought those to our Annual Conference platform for expert advice, peer's experiences, and to figure out the best possible solutions to these obstacles.  Keeping in view the status of the publishing community of Asia, this year's conference was themed, "Pandemic Driven Scholarly Publishing: Ways to Ensure Future Resilience and Sustainability"
Conference Agenda:
08:30 AM
Zoom Meeting Room Opens
08:50 AM
Greetings and Conference Regulations
Maryam Sayab | Professional Development Manager – The ACSE
09:05 AM
Welcome Address
Prof. Dr. Gazi Mahabubul Alam | Conference Chair, 7th ACSE Annual Conference
Session I
Moderators:
Prof. Dr. Mehmet Ozaslan & Prof. Dr. Rubina Hanif
09:30 AM
Editorial Evaluation & Peer Review: Questionable Practices During Pandemics
Prof. Dr. Kaiser Jamil | Vice President, The ACSE & Head of Genetics Department, BMMRC, India
09:50 AM
Pandemic Preparedness: Scholarly Communications and Countermeasures
Prof. Dr. Zabta Khan Shinwari | Director, The ACSE & Prof. Emeritus, Quaid-i-Azam University, Islamabad
10:10 AM
Publishing Innovation: How Do International Publishers Use New Marketing Tools for Journal Development
Charley Miao | Regional Director, The ACSE & TrendMD
10:30 AM
Pros and Cons: Scholarly Communications and Social Media's Engagement during Pandemic
Prof. Dr. Gazi Mahabubul Alam | Conference Chair, 7th ACSE Annual Conference
Session II
Moderators:
Prof. Dr. Zabta Khan Shinwari & Prof. Dr. Kaiser Jamil
11:00 AM
Way Out to Promote a Journal in Post-Pandemic
Haibao Xue | Director of Business Development, Asia Pacific, Compuscript
11:15 AM
Research in Social Sciences: COVID to Post-COVID Transformation
Prof. Dr. Rubina Hanif | Director, NIP, Quaid-i-Azam University, Islamabad
11:30 AM
TrendMD: Boosting Readership & Citation of Scholarly Publications
Ms. Tash Brown | COO, TrendMD, China
11:45 AM
COVID-19 Pandemic and Adaptive Publishing Patterns in Indonesia
Dr. Finarya Legoh | Head of International Relation & Funding, Indonesian Academy of Sciences (AIPI)
Session III
Moderators:
Prof. Dr. Muhammad Aslam & Porf. Dr. Mona M. El-Husseiny
12:15 PM
Preserving Research Quality: What needs to be changed in Technical Journals?
Dr. B. Nageswara Rao | Professor in Mechanical Engineering, Koneru Lakshmaiah Education Foundation, India
12:30 PM
Research Publications during a Pandemic; Making Scholarly Journals more Reliable Sources of Information for Non-Science Audiences
Dr. Mohammed Aliyu Paiko | Editor, Science Alert
12:45 PM
Pandemic Driven Plagiarism and Predatory Journal cases: What needs to be done?
Dr. Ch. M. Junaid Nazar | Head of Nephrology Section, World Academy of Medical Science
01:00 PM
Challenges and Opportunities for Open Access Publishing during Pandemic in India
Dr. Jani Dilip Batukray | Associate Professor, Government Engineering College Dahod Gujarat, India
01:15 PM
Scholarly Publishing in the Pandemic Era and the Emergence of Artificial Intelligence-Assisted Tools
Habeeb Ibrahim Abdul Razack | Research Scholar | Faculty of Medicine & Health Sciences, Universiti Putra Malaysia
Session IV
Moderators:
Charley Miao & Pippa Smart
01:45 PM
Sustainable Academic Goals: Reducing Dependencies to Commercial Publishing
Dr. Dasapta Erwin Irawan | Institut Teknologi Bandung, Indonesia
02:00 PM
Pre-Submission Peer Review: Enhancing the Efficacy of Journal's Reviewing Process
Dr. Sam T. Mathew | Researcher & Medical Communications Expert, India
02:15 PM
JATS and JATS4R: Its Importance in Publishing Workflows and the Dissemination of Information in the Scholarly Ecosystem
Melissa Harrison | Chair, Steering Committee, JATS4R
02:30 PM
Supporting Sustainability in Editorial Work through the EASE Environmental Manifesto
Prof. Dr. Joan Marsh MA PhD | Deputy Editor, The Lancet Psychiatry
02:45 PM
Preprints and Peer Review: Recommendations to Protect Public Trust in Medical Science
Dikran Toroser | Director, Publications Group Lead, Takeda | ISMPP, AMWA and EMWA
03:00 PM
Panel Discussion: Distraction, Modernism and Creativity: Ways to Generate and Implement new Thoughts in Scholarly Publishing
Charley Miao | Gazi M. Alam | Pippa Smart | Muhammad Sarwar
04:00 PM
Closing Remarks
Prof. Dr. Gazi Mahabubul Alam | Conference Chair, 7th ACSE Annual Conference
SPONSORS
On behalf of the entire organizing committee, we would like to publicly thank the generous support from our Platinum, Gold & Silver sponsors of the 7th ACSE Annual Conference. With your contribution, the conference helped to engage diversified academic/industry professionals and participants in scholarly conversation concerning the issues and forthcoming challenges to Asian Publishing Community.
Thank you all for making this event a remarkable success story!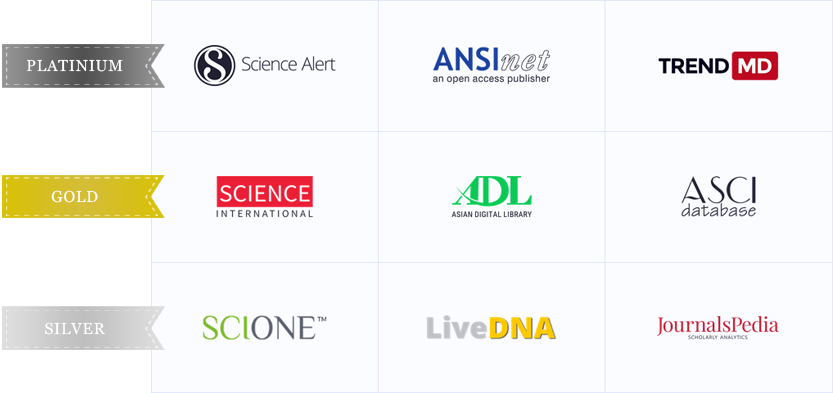 COLLABORATORS
Association of Academies and Societies of Sciences in Asia (AASSA), Indonesian Academy of Sciences (AIPI), International Society for Medical Publication Professionals (ISMPP), American Medical Writers Association (AMWA), European Medical Writers Association (EMWA), Include RCC Institute of Information Technology (RCCIIT), National Council of Tibb (NCT), Institute of Clinical Psychology (ICP) | University of Karachi (UOK), Pakistan, Foundation University Islamabad (FUI), IINAMEI.
ABOUT THE COUNCIL
The Asian Council of Science Editors is the first and the foremost leading organization in Asia, aiming to provide a unified and active platform for Asian editors and scholars to understand their editorial problems, explore solutions, and devotedly take up the future challenges to enhance the quality of Asian Scientific and Scholarly publications.