The Asian Council of Science Editors (ACSE) invites scholarly publishing community to share their real time issues, misconduct cases with Industry experts at ACSE for seeking the best advice and possible solutions. The expert's solution/advice for the specific cases under consideration is not recommended for other similar cases either of past or future. Moreover, the council will not be legally responsible for any sort of loss or damage as results of the advice/solutions given by the ACSE experts/adviser.
ACSE Members and Ambassadors may submit cases for consideration via email to the Secretary, The ACSE (secretary@theacse.com)
Note: None of the advice given by the ACSE expert can be used for the court proceedings with in any jurisdiction and are not allowed to be cited or relied upon for this reason.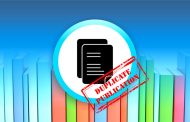 Case Number 01-19 Case in Detail | Anonymised An article was submitted to a Journal (Journal A) for publication in 2011. According to the Journal's policy, the article undergoes the initial... Read more