Congratulations & Cheerful welcome to our new Advisory board members Prof. Dr. Siddhartha Bhattacharyya, Prof. A. Govardhan, Dr. Avijeet Jain and Dr. Asha Ambhaikar from India.
All The Cabinet members are responsible to observe, understand and communicate the emerging issues of academic publishing community of India as well as strengthen its bond with the Asian Council of Science Editors for providing best possible solutions of ongoing publishing issues in Turkey.
Members of Advisory Cabinet
Prof. Dr. Siddhartha Bhattacharyya | Principal, RCCIIT

Dr. Siddhartha Bhattacharyya did his PhD in Computer Science and Engineering from Jadavpur University, India in 2008. He is the recipient of the University Gold Medal from the University of Calcutta for his Masters. He is currently serving as a Senior Research Scientist in the Faculty of Electrical Engineering and Computer Science of VSB Technical University of Ostrava, Czech republic. He is also the Principal of RCC Institute of Information Technology, Kolkata, India. In addition, he is also serving as the Professor of Computer Application and Dean (Research and Development and Academic Affairs) of the institute. His research interests include soft computing, pattern recognition, multimedia data processing, hybrid intelligence and quantum computing.
Prof. Dr. A. Govardhan | Rector, JNTUH
Prof. A. Govardhan is presently the Rector and Executive Council Member, Jawaharlal Nehru Technological University Hyderabad (JNTUH), India. Served and held several Academic & Administrative positions including, Principal (JNTUHCEH), Director (SIT), Director of Evaluation, Principal, Head of the Department, Chairman and Member on several Boards of Studies of various Universities and Students' Advisor. Recipient of 30 International and National Awards including A.P. State Government Best Teacher Award 2012, Bharat Seva Ratna Puraskar, CSI Chapter Patron Award, Bharat Jyoti Award, Int'l Intellectual Development Award and Mother Teresa Award for Outstanding Services, Achievements, Contributions, Meritorious Services, Outstanding Performance and Remarkable Role in the field of Education & Service to the Nation. Areas of research include Databases, Data Science and Information Retrieval Systems.
Dr. Avijeet Jain | Director, Innovare Academic Sciences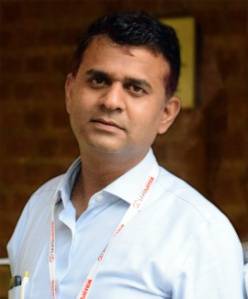 Dr. Avijeet Jain is having work experience of more than 14+ years, currently serving as Director, Innovare Academic Sciences Pvt Ltd (7 years) from central India and Associate Editor of International Journal of Pharmacy and Pharmaceutical Sciences (11 Years). He is graduate of B R Nahata College of Pharmacy, Mandsaur (M.P.). Master of Pharmacy (2004) and Doctor of Philosophy in Pharmaceutical Sciences (2007-2011) from Department of Pharmaceutical Sciences, Dr. Hari Singh Gour Central University, Sagar (M.P.), India. He has more than 50 publications in the field of pharmaceutical sciences in the journals of national and international repute, 2 Indian patents and recipient of best paper awards and many other national and international awards in India and abroad. His carrier comprises of experience in the teaching, research and administration.
Dr. Asha Ambhaikar | Dean, Kalinga University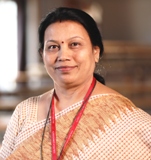 Dr. Prof. Asha Ambhaikar , Professor and Dean Students Welfare, Kalinga University, Naya Raipur. She has also worked as a Principal in G. H. Raisoni college of Engineering and Management, Amravati (Maharashtra). She has 25 years of Academic experience. She has Guided 3 Ph.D Scholars and 8 undergoing. She has published more than 75 research papers in reputed National and Iinternational Journals. She was a chairman Board of studies and Member of Academic Council of Information Technology in Chhattisgarh Swami Vivekananda Technical University, Bhilai(C.G.). She has also published two books by Lambert Publication, Germany and received a various Awards like: Best Personality of India 2015, Bharat Excellence Award 2015, Outstanding Teacher's Award, ASDF Global Award for Best Dean (Academics) of the Year 2014 at Bangkok- Thailand, ASDF Global Award for Best Professor of the Year 2013 at Pondicherry, India, Best Research paper Award in the year 2009 and SPARC Europe Award 2009 for the research paper "Exploring the Behavior of Mobile adhoc Network Routing Protocols with reference to Speed and Terrain Range". Her area of research includes Computer Networking, Mobile Adhoc Networking, Sensor Networks, Data Mining, Distributed system, information systems and security and Cloud Computing etc.
We wish all the very best to our cabinet members from India for being a sound representative and advisor of the ACSE in India.