Congratulations & Cheerful welcome to our new Chief Adviser Prof. Mehmet Ozaslan and Advisory Cabinet members Prof. Hakan Arslan from Turkey.
The Cabinet members are responsible to observe, understand and communicate the emerging issues of academic publishing community of turkey as well as strengthen its bond with the council for providing best possible solutions of ongoing publishing issues in Turkey. The Chief Advisor of Turkey "Dr. Mehmet Ozaslan" will overview the situations and binds the final opinion for council accordingly.
Prof. Mehmet Ozaslan | Chief Adviser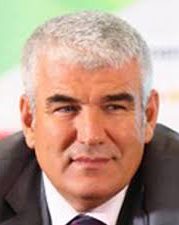 Prof. Mehmet Ozaslan is working as a Professor/Dean in education faculty of Gaziantep University, Turkey. He has completed his Ph.D. in 1995 from University of Cukurova in virology. His main area of interest includes Cancer Genetics, Molecular Virology, Molecular Genetics, Microbiology, and Genetic mutations. He has published more than 120 research articles in National and International well reputed journals. He wrote a chapter 'Social Life and Biodiversity Contribution of Organic Agriculture'.
Prof. Hakan Arslan  | Member of Advisory Cabinet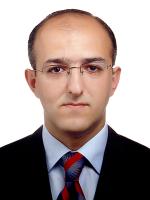 Prof. Hakan Arslan is currently working as professor in Faculty Of Arts And Science, Department Of Chemistry, Mersin University, Mersin, Turkey. He has completed his Ph.D. from Nigde University-Turkey in 1998. His research interest covers, Synthesis and characterization of novel thiourea derivatives, N-heterocyclic carbene derivative ligands and redox active ligands and their metal complexes, Thermal behaviour and decomposition kinetic studies, single crystal and powder X-ray diffraction studies, Theoretical molecular spectroscopy and vibrational spectroscopy. He has about 131 publications with an H-index 26.
We wish all the very best to Prof. Mehmet Ozaslan and Prof. Hakan Arslan for being a sound advisor of the ACSE in Turkey.