Heartiest Congratulations to the renowned Ambassador of The ACSE "Dr. Anjum Ali" for being selected as "Distinguished Speaker" of IEOM Washington DC Conference.
The entire Membership Committee of The ACSE, really appreciates your invited lecture entitled "Engineering Education in Pakistan: How it changed in the past forty years" during 3rd North American IEOM Conference.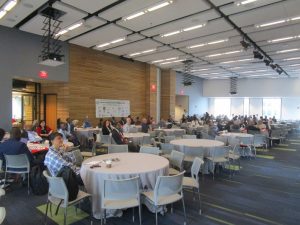 This year the IEOM Society organized an Industrial Engineering and Operations Management Conference (IEOM Washington DC) during September 27 – 29, 2018. The conference provided a true forum for academics, researchers and practitioners to exchange ideas and recent developments in the field of industrial engineering, systems engineering, service engineering, manufacturing engineering, quality and reliability reengineering, operations research, engineering management, operations management and operations excellence. The event also advance theory and practice by fostering networking, collaboration and joint effort among the conference participants. The theme of the conference was "Achieving and Sustaining Excellence in Systems, Service and Operations".
Brief Profile of Dr. Anjum Ali: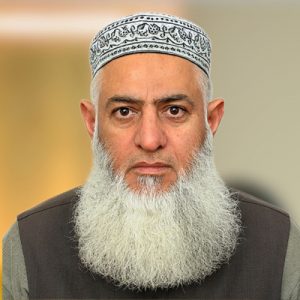 Dr. Anjum Ali completed his Ph.D. degree in August 1988 from the University of Alabama, Huntsville, Alabama, U.S.A. He has been teaching Electrical and Computer Engineering subjects since March 1978. His first teaching appointment, as a lecturer of Electrical Engineering, was at the University of Engineering and Technology (UET), Lahore, Pakistan, after winning gold medals in each of the last three years of his undergraduate engineering education. His teaching experience includes twelve years at Mercer University, Macon, Georgia, USA, and about nine years at three different universities in Saudi Arabia. He has also worked, as an associate professor, at the Lahore University of Management Sciences (LUMS), Lahore, Pakistan, from 1996 to 1998. He served as the chairman of the Electronics Engineering and Instrumentation Department at the Hail Community College (now University of Hail), Hail, Saudi Arabia, from February 2000 to June 2002.
During his stay there, he developed a four-year degree program in Electrical Engineering for the University of Hail. Dr. Anjum Ali moved to Pakistan in July 2002, and joined Al-Khawarizmi Institute of Computer Science (KICS) at the University of Engineering and Technology, Lahore, as a professor in December 2002. During his stay at KICS, he initiated many research and development projects and won research grants. He has been a professor of Electrical Engineering at the National University of Computer and Emerging Sciences, (FAST-NU), Lahore, since May 2005. Dr. Anjum Ali has taught many EE, CE and CS courses and supervised numerous graduate as well as undergraduate students during his 40 years of teaching career. He has over 30 conference and journal publications. He is also the founding editor of the FAST-NU Research Journal. His areas of current research interest include embedded control systems and computer architecture.
Congratulations and so well deserved, Dr. Anjum Ali! You are an inspiration for young aspiring scientists to not always accept the status quo in order to discover and do great things!
We wish you a very good luck for future achievements