It's a great pleasure for us to announce that Dr. Gulfaraz Khan, a world know virologist join the Asian Conference on Science, Technology & Medicine as Session Chair for the Conference Track – Medical Sciences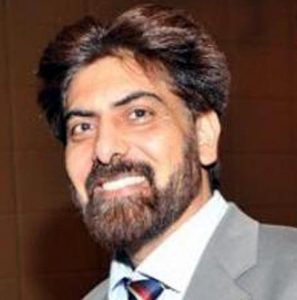 Dr. Gulfaraz Khan is Professor of Viral Pathology and Chair of the Department of Microbiology and Immunology at the College of Medicine and Health Sciences, UAE University. He did his undergraduate and postgraduate training in London, followed by postdoctoral training at Tufts University School of Medicine, Boston and then LRF Virus Centre, University of Glasgow. He has held faculty positions in universities in UK, before moving to his current post in UAE. He is fellow of the Royal College of Pathologists (UK) and has received a number of awards for his teaching and research. He is on the Editorial Board of several journals, including PloS One and Virology Journal. Dr Khan's main research interests are in oncogenic viruses and tumour biology, in particular EBV and its association with human diseases. His secondary interest is public health. He has over 75 publications, many in top-ranking journals.
Asian Conference on Science, Technology & Medicine (ACSTM) is one of the major recognized regional events which encourage effective knowledge transfer amongst the global scientific community. It aims to strengthen its action and impact on national, regional and international scales by fostering the collaboration and improve communication between scientists to facilitate scientific progress.
The conference is going to held in Dubai during Feb 12-14, 2019. Register today to attend this conference.