Dr. Mohamed Ezzat Abdel-Moneim Khalifa joined Asian Conference on Science, Technology and Medicine as Session Chair for the Conference Track of Environmental Science & Technology  (ACSTM 2019).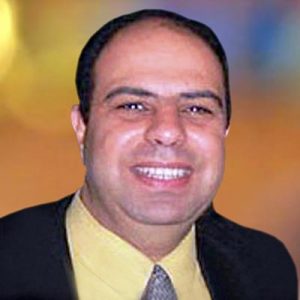 Dr. M. E. Khalifa (Ph. D.) is currently an Associate Professor of Organic Chemistry, Chemistry Department, faculty of Science, Taif University, Saudi Arabia. He was graduated from faculty of Science, Mansoura University, Egypt. He has a long experience in chemical synthesis of heterocyclic organic compounds and those conjugated to Nano-materials of many interesting applications as azo-disperse dyes for polyester fibers, anti-bacterial agents, antioxidants, anti-tumors, dye sensitized solar cell and corrosion inhibitors. He has also a very wide experience over 20 years during his work as a manager of chemical laboratory for dyeing, analysis, researches and quality control by Misr Beida Dyers Company, Egypt. He published several papers in high ranked journals and supervised master and PhD students in Egypt and Saudi Arabia.He is a member in many international scientific organizations, editor and reviewer in many high repetitional international scientific journals and conferences. He is senior member of the Asia-Pacific Chemical, Biological & Environmental Engineering Society "APCBEES", Hong Kong and a visiting professor in Gifu University, Japan.
The ACSTM is an initiative of the Asian Council of Science Editors to support the organization's purpose statement 'fostering communication, collaboration and innovation across disciplines through organizing seminars, training workshops, short courses and conferences'.