It's our great pleasure to announce, Professor Dr. Shakil Akhtar as the new Conference Chair of ACSTM.  During the 2nd series of ACSTM 2018, Prof. Akhtar was been nominated for the Conference Chair of ACSTM 2019 which is going to be held during Feb 12-14, 2019 in Dubai, UAE. Our best wishes and congratulations to Professor Dr. Shakil Akhtar in taking over this honored position and we are confident enough that he will bring his usual diligence, discipline and management acumen to the success of the ACSTM 2019.
His brief profile is given below: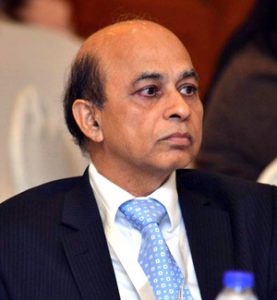 Dr. Shakil Akhtar is currently Professor of IT and Computer Science at Clayton State University. Before this he was the IT Department head from July 2007 to December 2008. He was a Professor in the College of Information Technology at UAE University from 2002 to 2007 (Interim Dean 2002-03). During 2000 to 2002, he was a Performance and Simulation Engineer at Lucent Technologies in Naperville, Illinois, where he was responsible for performance analysis and simulation of telecommunications equipment including third generation mobile systems. His prior work experience includes Computer Science/Engineering Departments at Central Michigan University, University of Toledo, and King Fahad University of Petroleum and Minerals, Dhahran, Saudi Arabia. His main research interests are Reliability Modeling, Performance Modeling, Cybersecurity, CS/IT Education and Simulation of Computer Networks. He has a wide teaching experience that includes undergraduate and graduate courses in Computer Networks, Reliability, Performance Modeling, Simulation, Programming (Java, Visual Basic and C++), Computer Architecture and Digital System Design. He has a Ph.D. from Wayne State University in Computer Engineering, and M.S. and B.S., both in Electrical Engineering, from King Fahad University of Petroleum and Minerals, Dhahran, Saudi Arabia, and University of Peshawar, respectively.