ABOUT THE CONFERENCE
The Asian Council of Science Editors (ACSE) is hosting its 7th Annual Conference, on Saturday, August 21, 2021,(via Zoom Meeting App), where top-notch speakers will share their knowledge, showcase new initiatives and openly discuss the predictions, challenges and opportunities facing the pandemic driven landscape of the scholarly publishing industryof Asia in a friendly environment.
CONFERENCE THEME
Every year the organizing committee focuses on the most burning issues, challenges of the Asian Publishing Industry and brings those to our Annual Conference platform for expert advice, peer's experiences, and to figure out the best possible solutions to these obstacles. Although the Asian publishing industry is already facing a lot of challenges, the COVID-19 has shaken the publishing landscape severely and brought forcefully realization of technically sound infrastructure to preserve the legacy and integrity of scholarly publications. Keeping in view the status of the publishing community of Asia, this year's conference theme is, "Pandemic Driven Scholarly Publishing: Ways to Ensure Future Resilience and Sustainability"
PROGRAM
Pre-conference short courses: Includes courses on:
Journal Management with Effective Editorial Procedures
Journal Publishing Practical Guidelines
Ethics in Modern Publishing
Conference Day Schedule:
08:00 AM
Registration Opens
Registration desk will be open and ongoing throughout the conference
09:30 AM
Welcome Speech
Prof. Dr. AE Aboul ATA, President – The ACSE
09:40 AM
Current Status of Peer Review in Asian Countries
Prof. Dr. Kaiser Jamil, Vice President – The ACSE
10:00 AM
Year in Review: Goals, Initiatives and Progress of the ACSE during 2019-2020
Maryam Sayab| Professional Development Manager – The ACSE
10:15 AM
Preprints and Peer Review: Recommendations to Protect Public Trust in Medical Science
Dikran Toroser, Director, Publications Group Lead, Takeda, ISMPP, AMWA and EMWA
10:30 AM
Role of Digital Identifier to Avoid Fake Reviews
Prof. Dr. Zabta Khan Shinwari, Director ACSE &Prof. Emeritus, Quaid-i-Azam University, Islamabad
10:45 AM
TrendMD: Boosting Readership & Citation of Scholarly Publications
Ms. Tash Brown, COO, TrendMD
11:00 AM
Publishing Innovation: How Do International Publishers Use Marketing for Journal Development
Charley Miao, Regional Director, The ACSE & Regional Director TrendMD
11:15 AM
Pre-Submission Peer Review: Enhancing the Efficacy of Journal's Reviewing Process
Dr. Sam T. Mathew | GlaxoSmithKline Vaccines
11:30 AM
To Be Confirmed
Melissa Harrison | Head of Production Operations, JATS4R
11:45 AM
Way Out to Promote a Journal in Post-Pandemic
Haibao Xue | Director of Business Development, Asia Pacific, Compuscript
11:55 AM
Use of Social Media in Scholarly Communication: What, Why, and How?
Maryam Sayab | Professional Development Manager, The ACSE
12:10 PM
Panel Discussion:
Artificial Intelligence (AI) in Peer Review & Current status of Peer Review in Asian Countries
01:00 PM
Community Slot 1 (Open for Proposal)
01:15 PM
Community Slot 2 (Open for Proposal)
01:30 PM
Community Slot 3 (Open for Proposal)
01:45 PM
Closing Remarks
SPONSORS
Industry sponsors have always played a vital role in successful and legitimate academic events and conferences. We invite our sister organizations from the publishing industry to join us as one of the sponsors and enjoy this platform to share their services, products, initiatives and get a chance to network with a diversified audience.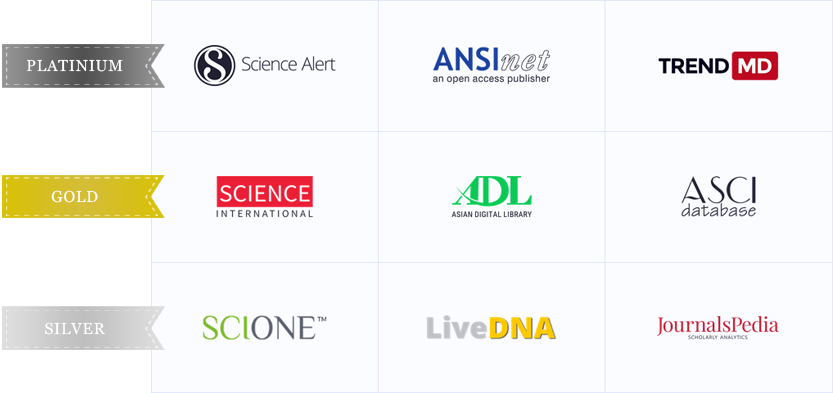 COLLABORATORS
Include RCC Institute of Information Technology, National Council of Tibb, Institute of Clinical Psychology, University of Karachi, Pakistan, Foundation University Islamabad, Rawalpindi, Pakistan, IINAMEI. ACE College for Women, Faisalabad, Pakistan.
ABOUT THE ACSE
The Asian Council of Science Editors is the first and the foremost leading organization in Asia, aiming to provide a unified and active platform for Asian editors and scholars to understand their editorial problems, explore solutions, and devotedly take up the future challenges to enhance the quality of Asian Scientific and Scholarly publications.